Weihnachtsspende von COPiTOS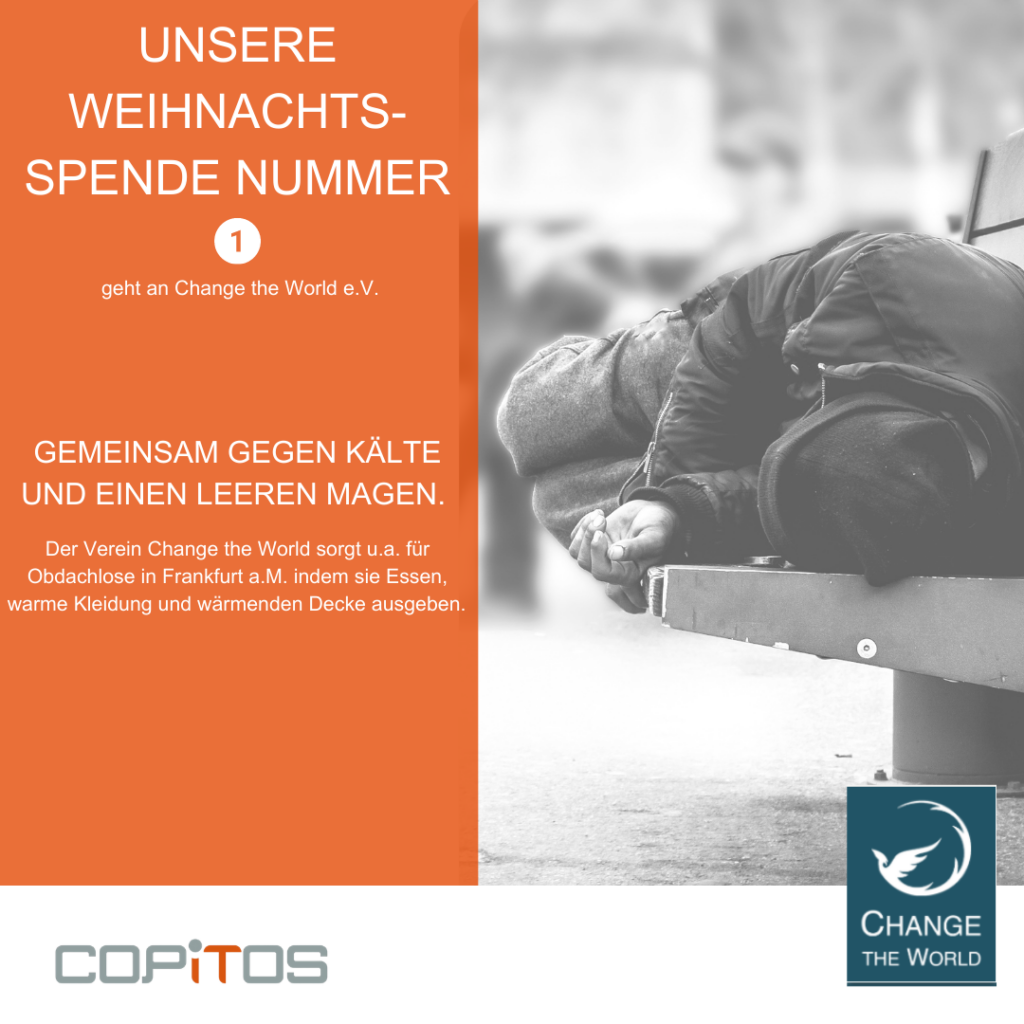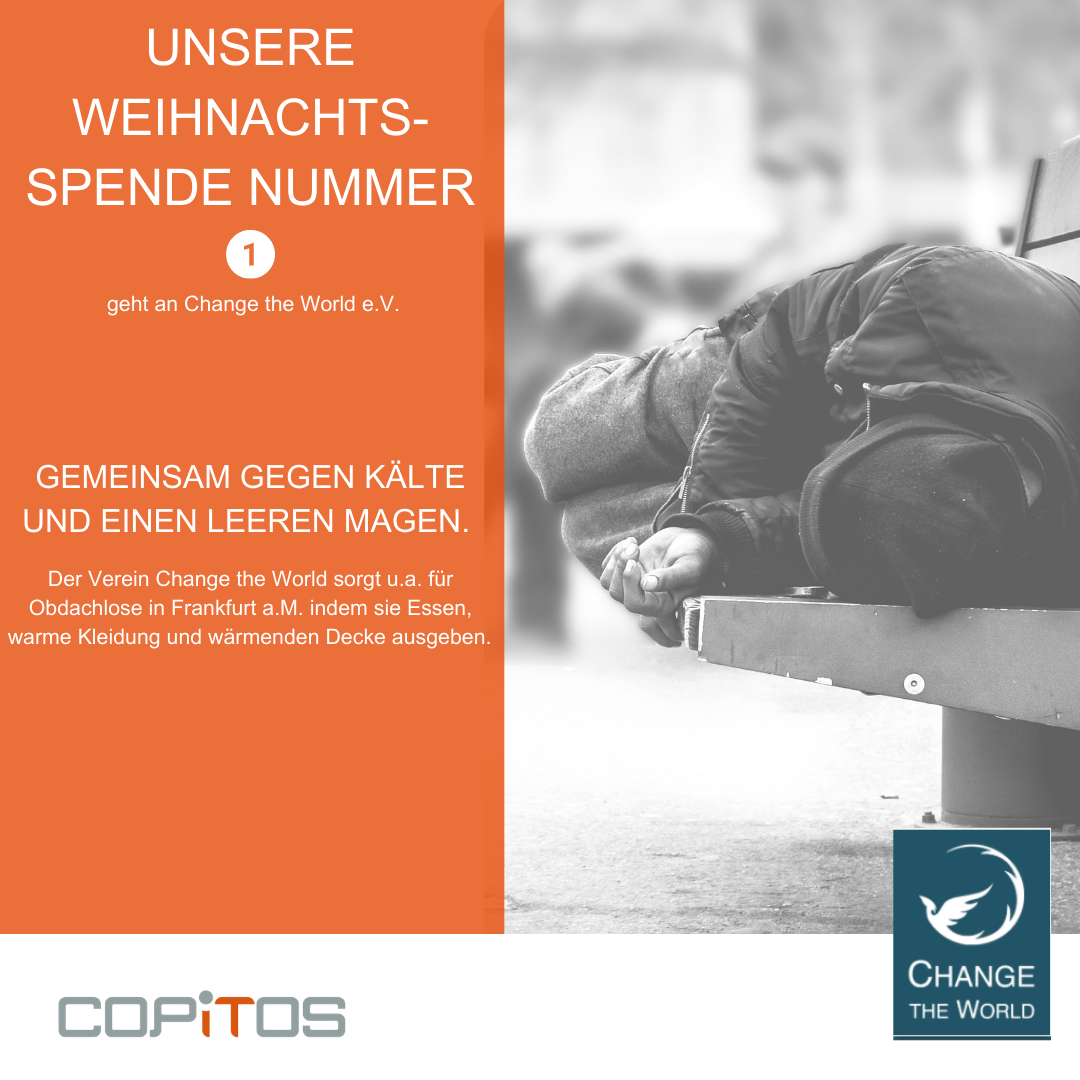 Auch dieses Jahr verzichten wir auf Weihnachtsgeschenke und unterstützen stattdessen soziale Projekte in der Region
Dieses Jahr haben diese zwei Organisationen besonders unser Herz berührt, weshalb wir sie sehr gerne unterstützen möchten. Zum einen geht eine Spende an den Verein Change the World aus Frankfurt a.M. und zum anderen möchten wir dieses Jahr die Sonja Reischmann Stiftung aus dem Landkreis Ravensburg unterstützen.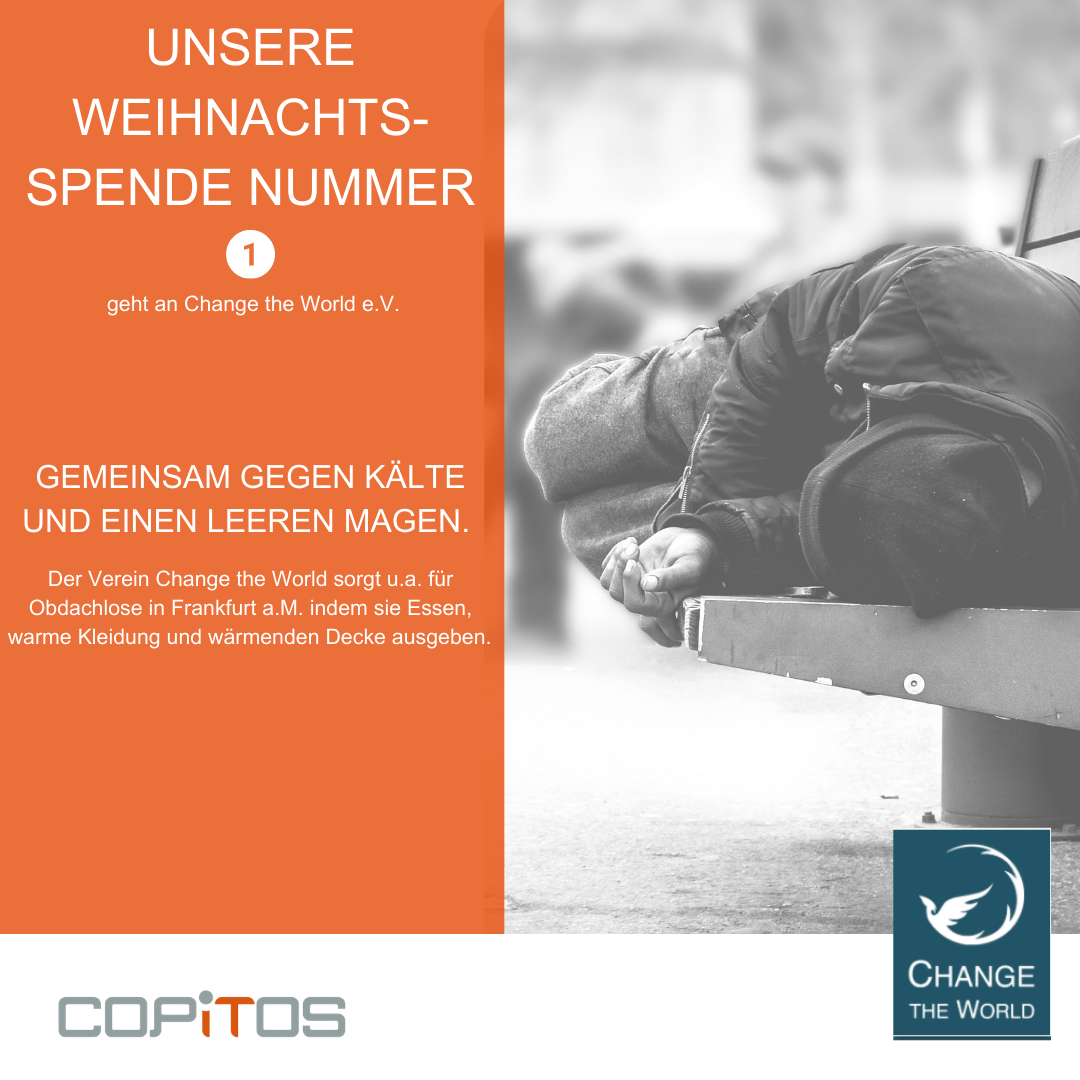 Change the Word wird die Spende in diesem Jahr für die Obdachlosen in Frankfurt a.M. einsetzen, da diese am stärksten unter der Corona Krise leiden. Der Verein wird die Obdachlosen mit warmen Essen, wärmender Kleidung und einer Decke unterstützen. Besonders schön finden wir, dass Ctw die Unterstützung bis an den Platz der Obdachlosen bringt, wenn sie diesen nicht verlassen möchten.
Warum Change the World?
Wir als Unternehmen mit Hauptsitz in Frankfurt a.M. möchten gerne einen örtlichen Verein unterstützen. Aber auch deshalb, da einer unserer Mitarbeiter ein freiwilliger Helfer des Vereins ist und wir so ganz genau wissen, dass die Hilfe genau da ankommt, wo sie am dringendsten benötigt wird. Wir sind stolz darauf Mitarbeiter bei der COPiTOS zu haben, die sich ehrenamtlich engagieren.
Die Stiftung Sonja Reischmann setzt sich für die Chancengleichheit sozial benachteiligter Kinder aus dem Landkreis Ravensburg ein.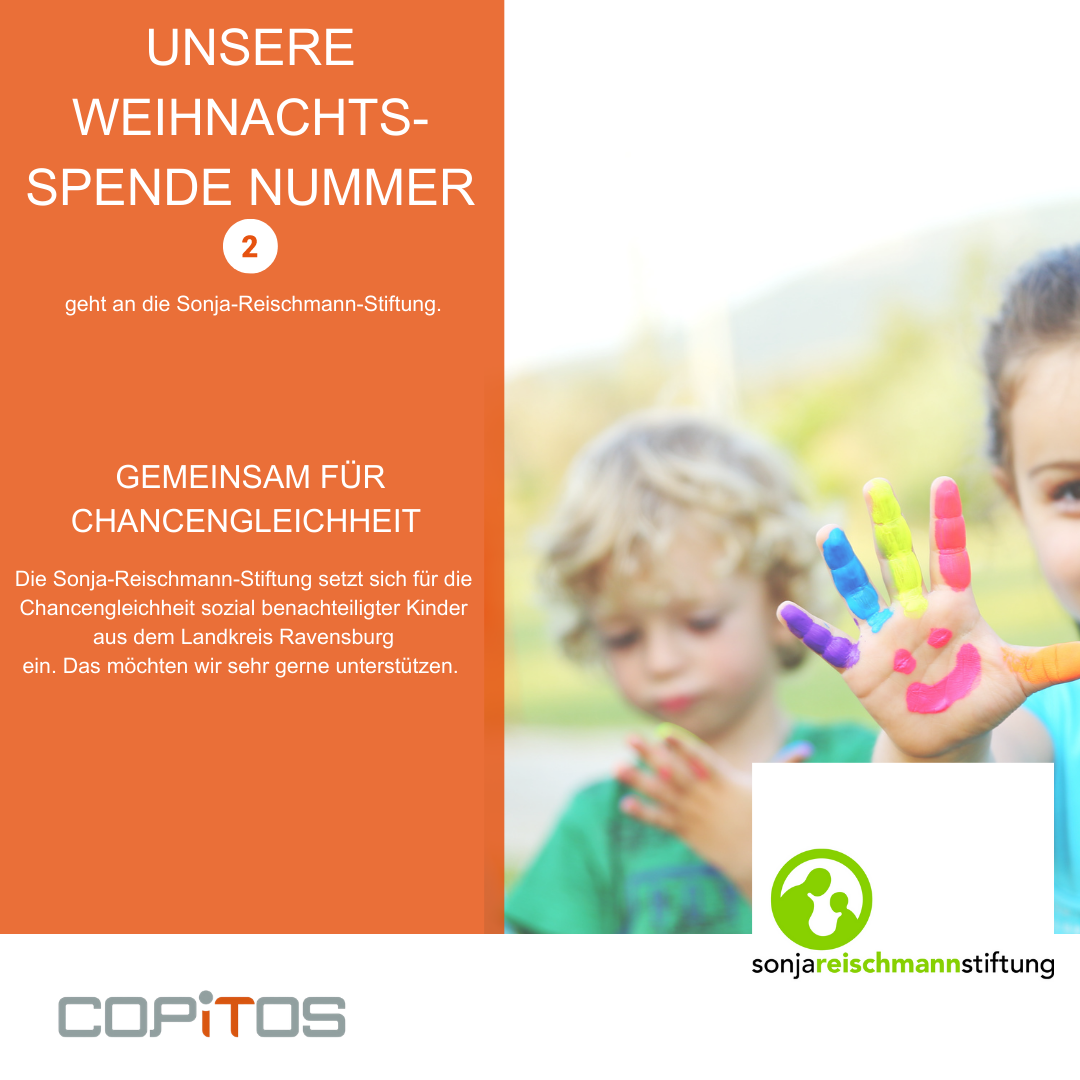 Warum Ravensburg?
Ravensburg ist die Heimatstadt unserer Geschäftsführung Uwe Kirchhoff, deshalb ganz klar eine Herzensangelegenheit.
Wir freuen uns, wenn wir durch unsere Spende andere dazu motivieren können ebenfalls Vereine, Organisationen oder Stiftungen zu unterstützen.